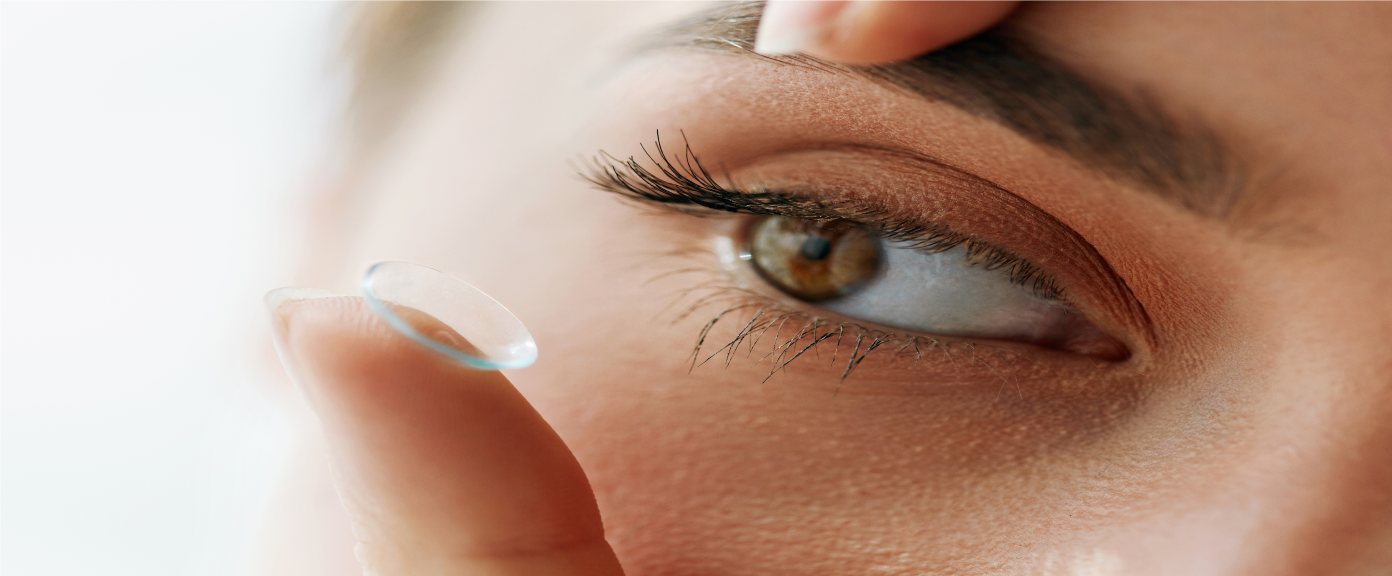 The Eye Center Inc. offers the best contact lens products available through Alcon, Acuvue, Bausch + Lomb, and CooperVision.
Complete Optical Dispensary
Trained Opticians
Designer Eyewear
Zeiss Certified Lenses
Safety Eyewear
Frame Adjustments
Eyeglasses Repairs

Full Soft Contact Lens Service
Professional Fitting
Disposable Lenses only
Astigmatic Lenses
We partner with YourLens.com so that you can order contact lenses at your convenience and receive the best quality of care. If you already have an account, click on the link, login to access your prescription and place your order. If you don't have an account, click on the link, enter as a new customer, find your doctor and then provide your prescription information.
The Eye Center Inc. offers the best contact lens products available through Alcon, Acuvue, Bausch + Lomb, and CooperVision. We will work with your insurance to provide hassle-free insurance benefits by checking your eligibility and filing your claim to utilize your full insurance benefits. Please be aware that not all vision insurance plans cover the cost of ordering contact lenses. Some plans provide an allowance that can be used toward contact lenses while others may only provide a discount, and some may not cover the cost of contacts at all. We maintain market-competitive prices to ensure our patients always receive the best quality and value.

Alcon, Bauch & Lomb, and now Vistakon (Acuvue) have put into effect new unilateral pricing policies to ensure patients will receive the most consistent prices on contact lenses regardless of where they purchase them. The contact lens companies are now dictating the minimum price per box (both doctor's offices and online retailers) can charge patients. Retailers are able to sell the boxes for higher than the manufacturer's suggested retail price, but cannot sell them for lower.

Here at The Eye Center Inc., we have always been competitive with our contact lens prices. With these new unilateral pricing policies going into effect, patients can be assured that we will continue to sell contacts for the lowest allowable price per the manufacturer. There is no need to shop around since we have adopted the policy of selling contacts for the minimum suggested retail price.

If you decide to order contacts through The Eye Center Inc. we offer free shipping from the manufacturer to your door with the purchase of a 1-year supply of contacts. We also provide manufacturer rebates for all major brands with a contact lens fitting and order. We provide free replacement lenses for any torn or defective lenses you have ordered through us. Additionally, we provide free solution starter kits with any contact lens purchase.

At The Eye Center Inc. we provide personal service. In person, over the phone, via email through our patient portal, we are here to assist you. If you have any questions or concerns feel free to call 301-279-9696 and select option 6 to speak with our contact lens coordinator.
As of 2015 we no longer fit rigid gas permeable (RGP) contact lenses. 

Educational Material

Bifocal and Multifocal Contact Lenses
Contact Lens Basics
Contact Lenses for the "Hard-to-Fit" Patient
Eye Exams for Contact Lenses
Gas Permeable (GP) Contact Lenses
Orthokeratology
Multifocal Contact Lenses
Toric Contact Lenses for Astigmatism