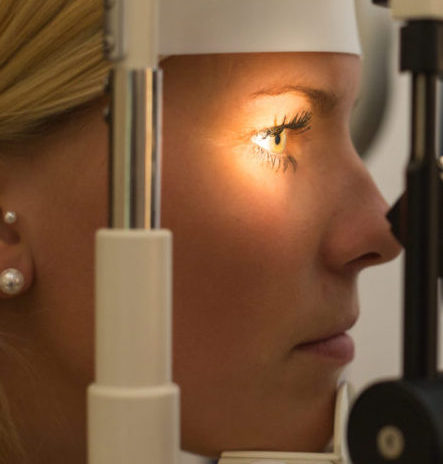 Routine examinations are often covered by your vision plan. Eye care begins with a routine eye examination, regardless of your age or physical health. Because diabetes, high blood pressure, heart disease, arthritis, elevated cholesterol, thyroid disease and even certain medications can impact your vision and the health of your eyes, it's important to have an examination on a regular basis. During a complete eye exam with The Eye Center Inc., your eyes will be dilated in order to widen the pupil of the eye so that our doctors can thoroughly check for common eye diseases and assess how your eyes function. Our doctors use a wide variety of tests and procedures during a routine examination. These tests range from simple ones, like having you read an eye chart, to complex tests, such as using a high-powered lens to visualize the tiny structures inside of your eyes. Regardless, when you have an eye exam, it will usually take anywhere from an hour to an hour and a half or more, depending on the tests required. Routine exams can include a refraction, for a prescription for glasses, and a contact lens fitting.
What is a refraction?
| A refraction is the process of determining if there is a need for corrective eyeglasses. It is an essential part of an eye examination and necessary to write a prescription for glasses. Some 
medical
insurance plans, including Medicare, do not cover routine refractions or routine eye examinations. Your vision plan may assist you with your eye care needs that are not covered by your medical plan. Medicare allows doctors to charge separately for refraction since it is not a covered service. At times, it is medically necessary to perform a refraction to help determine the cause of visual changes. This is particularly helpful when patients have multiple issues affecting their eyes such as cataract, glaucoma and macular degeneration. If you have a separate vision plan that covers routine or annual eye examinations and/or glasses, please let us know. Our office fee for Refraction is $50.00 and this fee is collected at the time of service in addition to any co-payment your plan may require. Should your plan pay us for the refraction, we will reimburse you accordingly. If you have any questions regarding Medicare and insurance policies and procedures, please do not hesitate to ask. We will do our best to assist you.
Educational Material